The sectional door can be used in all areas where entrance and exit control is required. There are no restrictions on the usage area of ​​sectional (industrial) doors. Sectional doors are used in all areas with high traffic where it is desired to keep heat inside, to prevent the interior space from shrinking, to be protected from the negative effects of climatic conditions, to keep security measures at a high level and to achieve ease of use. The areas where sectional doors are used extensively today:
Warehouses
Factories
Garages
Private property and residences
Parking areas
Automobile galleries
Production and distribution warehouses
Car wash facilities
Workshops
Exhibition and fair grounds
Studios
Goods reception areas of shopping centers
Sound studios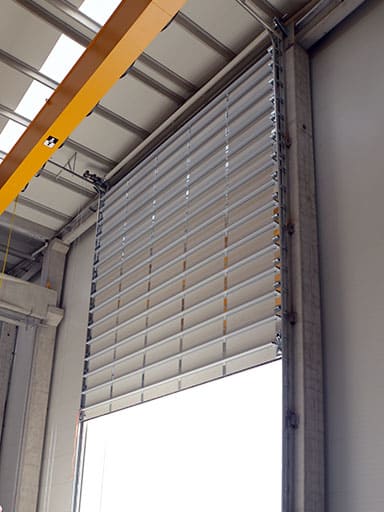 Choosing a sectional door also means taking advantage of a door system that offers long-lasting use. It is preferred for heat, sound insulation, entrance and exit control, easy transportation and full performance use of the area volume. Thus, we have a quality, safe industrial door system that can provide both automatic and manual efficiency.